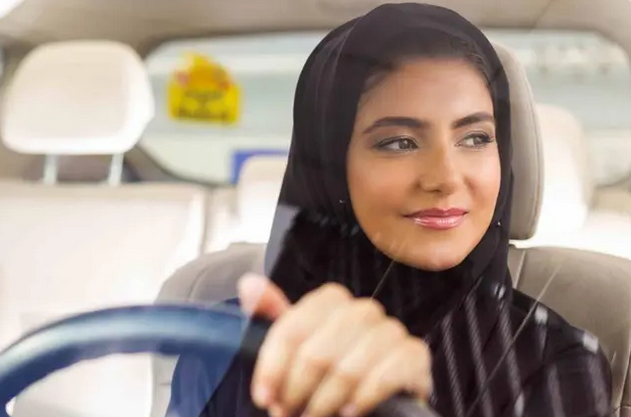 Saudi ride-hailing app's Women's Day initiative aims to increase female participation in transportation industry
Riyadh, Saudi Arabia: As the world gears up to celebrate International Women's Day on March 8th, Jeeny, the Middle East's fastest growing ride-hailing application, announces a female-focused initiative to support and drive an increase of women drivers across the country. The tech driven company is offering a commission free month during the first month once signed up as a driver with Jeeny. The initiative aligns with the 2023 theme of Embrace Equity, aiming to take on inclusivity.
As of June 2018, women were allowed to drive for the first time in Saudi Arabia, as part of the kingdoms Vision 2030, which is set out to increase economic strength, diversify Saudi Arabia's economy, improve society, and develop public sectors further. Through the new law, women received independence and opportunity, which directly impacted the country's economy positively.
The app has majority male drivers, while there is also a growing demand for female drivers, Jeeny's female-focused initiative aims to increase female driver signs ups to offer diversity and inclusivity on the app. Jeeny drivers have the power to control their income and schedule, via the use of their personal car. All drivers are checked and vetted before sign-up to ensure safety and standards are met.
"We believe that supporting women is not just the right thing to do, it is also good for business. Our aim is to attract more female drivers to join Jeeny as a source of employment which offers them flexibility to manage their own income and schedule. Our initiative will offer a commission free month, allowing the female driver to maximize on their income during their first month of driving with us – to see their true potential." stated Eugen Brikcius, Co-CEO of Jeeny.
"As a nation, female employment hugely increased once women were allowed to drive, which was a goal of Vision 2030, and now we want women who love driving to make an income from it." He continued.
The initiative is part of the ride-hailing app's ongoing commitment to supporting women's empowerment and gender equality in the country.